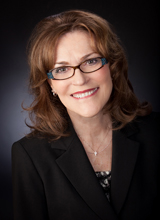 Rev. Sharon Beekmann
Rev Sharon Beekmann M.Div. is a graduate of Denver Seminary and ordained minister in the Evangelical Presbyterian Church. For many years, she conducted a private practice in individual, marriage, and family therapy. Zondervan published Enticed by the Light, her testimony to the sovereignty, mercy, and grace of our Lord Jesus Christ and his dominion over supernatural evil. She co-authored and edited Silencing Satan: Handbook of Biblical Demonology. Her study guide, Silencing Satan: Handbook for Biblical Demonology: 13 Studies for Individuals and Groups is also available. Amazon has Silencing Satan and the study guide on Kindle. Sharon teaches Demonology as an Associated Faculty in the Theology Department at Denver Seminary. She teaches books of the Bible and classes on Biblical Demonology at local churches and Cherry Hills Community church.
Sharon serves on the National Leadership Team of the Evangelical Presbyterian Church and Chairs the Women's Resource Council that develops and oversees EPC's women's ministry.