For it is by grace you have been saved, through faith—and this is not from yourselves,
it is the gift of God — not by works, so that no one can boast.
For we are God's handiwork, created in Christ Jesus to do good works,
which God prepared in advance for us to do (Eph 2:8–10).
This is God's life-changing, mind-altering gift to us. We are raised from death to life in Christ Jesus and seated with him in the heavenly realms. We live a new spiritual life created and strengthened by Holy Spirit power that raised Christ from the dead. God has ordained our days. (2:1–11) As we love and obey him, God changes our inner being to reflect the holiness of Jesus.
Our relationship with God effectively frees us from the power of sin, Satan, and death. We can resist sin and Satan, and Christ himself enables and inspires us to love, forgive, repent, and boldly serve him in a fallen world. Jesus doesn't take us out of the world—he enables us to be his witnesses in it!
And there is more! In the Bible God tells us about himself and what he has done, is doing, and will do. He teaches us about the spiritual realm. Through his Word and Spirit, Christ gives us all we require to live a life that pleases God. He commands us:
Continue to work out your salvation with fear and trembling,
for it is God who works in you to will and to act in order to fulfill his good purpose (Php 2:13).
Culture and Spirituality
In spite of his grace and provisions, the pull from the culture is strong. Television commercials, health magazines, spas, and counseling centers teach that a spiritual person meditates, communes with nature, and practices Yoga or Tai Chi. Genuine peace comes as a person learns to transcend the physical realm through ancient practices. Wholeness and well-being occur as energy flows unimpeded through pressure points situated along the spine and key places on the body. The theology and worldview embedded in such things oppose Christian faith and practice. Yet Christians participate in them. Meditation is one example.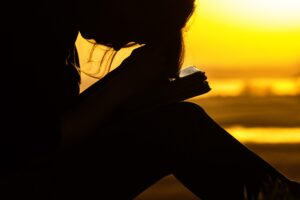 To be clear, I treasure times when I sit quietly with the Lord, read Scripture, or ponder a verse. I take extended retreats. I love God with my heart, soul, mind, and strength (Mk 12:30). God blesses, renews, and guides me.
But the meditation practices borrowed from Eastern religions are entirely different. People enter an altered state like the twilight phase of sleep where cognitive processes are denied expression, and people detach from themselves in an effort to receive from the spiritual realm. Even some Christians believe this is somehow a purer way to commune with God.
A Christian man wrestles with a job change and asks the Lord to guide and protect his meditation. He believes that spiritual experiences have authority because they emanate from beyond the physical plane where human reason and logic no longer apply.
The man closes his eyes, silences his mind and emotions, ignores distractions, and turns inward. He drifts deeper into a meditative state and is calm. After five or so minutes, he sees a vision of a sunrise in his mind. He waits. His breathing is shallow and even. He is peaceful in a detached way and waits for God to speak. Soon the vision changes. The morning sun rises and spreads a glow over the land below. A warm feeling wells up within him and tears fill his eyes. God is near. He hears "Wait! The sun fades, and he returns to full consciousness. He concludes that now is not the time to decide. He will meditate daily until the issue is resolved.
Is this type of meditation the usual way God communicates with his people? Is Satan able to produce positive, beautiful experiences? Can Christians "test the spirit" when the mind is regarded as a hindrance to spiritual growth? The short answers are no, yes, and no.
Many Christians who engage in altered states trust their visions are from or at least blessed by God. When I suggest that they can be deceived, people are incredulous and sometimes offended. I hear:
"What I feel is so real, it has to be of God."
"Satan could never have produced this."
"I experienced God's love and he spoke to me."
"When you know the real thing, you can discern when the Deceiver is at work. There is no good reason to focus on the devil."
"If Christians don't 'open the door through sin' and 'give the devil a foothold'' the demons leave us alone. I trust what happens when I seek God in this way."
"The devil cannot read my mind."
"If a demon were to appear, I would use my authority in Christ and command him to leave. But he has never appeared."
Most Christians who enter altered, dreamlike states whether in counseling, prayer sessions, spiritual disciplines, or health centers sincerely love God and see no reason to test the source of spiritual communications.
God's Design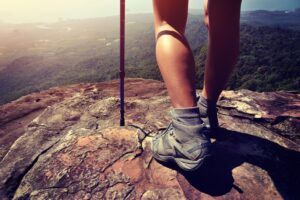 God breathed the breath of life into the physical body of the first human, ha adam (Ge 2:7). The God-breathed elements were the will, soul, heart, mind, and spirit. These terms are used interchangeably in Scripture, and as significant, they function together (Dt 6:4, Matt 22:37, Mk 12:33, 1 Thess 5:23). God joined the material and immaterial, and Adam and Eve communed freely with God and one another while tending the Garden.
Because they were spiritual, Satan, the rebel-angel and enemy of God, also had access to them.  Satan disguised as a serpent enticed Eve to disobey God. Adam and Eve ate from the forbidden tree and severed communion with God. They sinned. (Ge 2:7, 3; Rev 12:9) Satan stepped into the spiritual void. The god-pretender became the "god of this age" (2 Co 4:4). He deceived and mesmerized through a counterfeit spirituality that manifested as signs and wonders and false teachings proffered through his false prophets and priests, gods and goddesses, miracle workers, mediums, healers, spirits of the dead, astrologers, and the like. He inspired people to do monstrous evil.
Satan's overarching strategy is to separate people from God. He tailors his tactics to fit people, situations, and cultures.
Must Christians meditate to hear God?
No. In the Bible God communicates with his people as they go about daily life. This was true when he spoke to the first couple in the Garden before and after they sinned. God also communicated through visions and dreams, and at times put people in altered states. For example, God spoke to Abraham in a vision and also while he was in a deep sleep (Ge 15). In the New Testament, Paul was taken up to heaven and saw marvelous things (2 Co 12:2). Most important, God initiated all such spiritual encounters in the Bible. No one used Eastern meditation techniques to commune with God.
Can Satan Produce Beautiful Experiences?
Yes, Satan is capable of producing beautiful visions and uplifting experiences. Before Christ saved me, I meditated for seven years and saw marvelous visions. I never suspected they emanated from an evil source until he dropped his disguise.
Because we are spiritual beings, the Enemy has access to us under God's permissive will. Consider that Satan attacked sinless Adam and Eve, He attacked righteous Job. He attacked sinless Jesus. He attacked the Apostles. He takes aim at those who sincerely pursue and serve Jesus with boldness. Why? He hates God and works hard to separate us from God.
Old Testament writers mentioned forbidden spiritual practices that kept the people in bondage (1 Sam 15:23; Deut 18:10–14; Ps 106:37; Isa 8:19, 29:4; 2 Kgs 21:6). In Zechariah the idols that spoke deceit and the diviners who saw visions that lied implied that there were spiritual communications going on, albeit false and deceitful (10:2). In judgment God sent a deceiving spirit (demon) to Ahab's prophets to convince him that he should go to war and Ahab was killed. (2 kgs 22:19–23)
Whereas unbelievers have no defense against the ancient foe (1 Jn 5:19), God gives believers his Word and Spirit. Christ does not take us out of battles but enables us to stand with him in them.
Does God Value the Mind?
Yes. The heart, mind, soul, and spirit work together. We pray, Give me understanding, so that I may keep your law and obey it with all my heart (Ps 119:34). Preachers, teachers, and all believers should read the Bible through the eyes of faith and believe that God has spoken and is speaking through the people, situations, and events that are described in it. When analyzing passages, Bible teachers and preaches consider the literary genre and the culture, language, and situation of the original readers and writers in light of the entire canon. God is redeeming our entire being, including our minds. He commands us to test the source of spirit communications through Scripture. (1 Jn 4:1) We do this to please God.
. . . our citizenship is in heaven. And we eagerly await a Savior from there,
the Lord Jesus Christ, who, by the power that enables him to bring everything under his control,
will transform our lowly bodies so that they will be like his glorious body (Php 3:20–21).